Are you a die-hard Icon For Hire fan? Or maybe you're NEW to the Icon family? We are so excited to invite you to our Pre-Show Tour Bus Party! We've designed our Pre-Show Tour Bus Party to get you amped and to make memories you'll never forget.
The Pre-Show Tour Bus Party is our exclusive Bus Experience-capped at just five participants. This is where you'll get to party on the the bus with us (including snacks and all the Flicka cuddles you could ask for!), listen to music, grab selfies, and just hang out. If you want something signed, need a handwritten lyric tattoo, or have something you want to share with us - this is your opportunity! This package is for the die-hard Icon fan who wants all the bragging rights 😁 Includes everything in General VIP Meet and Greet.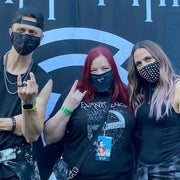 "On the tour bus Flicka hopped into our laps and she gave me kisses! Ariel and Shawn played an acoustic song for us literally three feet away. It was surreal."
Melissa
"As an extra special treat to myself I got the Tour Bus VIP. I loved getting to be able to hang out, jam, talk, and of course meet Flicka! To top it off I got my entire vinyl discography signed!"
-Cailey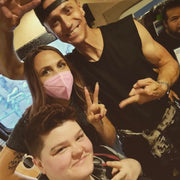 "Traveling just to see them was 100% worth it!"
-Jules
Frequently Asked Questions
Not sure if this is right for you? This package is our Top VIP package, and it sells for $250. We know that's a lot of money, and we intend to spoil you rotten 🤗. Being an independent band, we like to get creative and design interesting experiences for us + our fans that you don't get to do everyday. You'll make memories to hold onto for the rest of your life, AND can feel good knowing your support is helping us get to the next city. WIN-WIN!
Have you done a VIP with us before? This is a new meet and greet experience, a little different from what we've done or offered before. We want to reward our loyal fans with something *new* and exciting!
Worried you may feel out of place? We get it. Everyone is invited/welcome. Come as yourself, whether you're the life of the party or more the quiet type, we want you at our party!
First time having a meet and greet experience? We got you. A hand-picked member of our team will connect with you approximately an hour before the doors open. When entering the bus, you'll be greeted with music and snacks and other surprises! When the hang ends, you'll be escorted back inside the venue to hang out with all your new friends!
See additional Frequently Asked Questions here.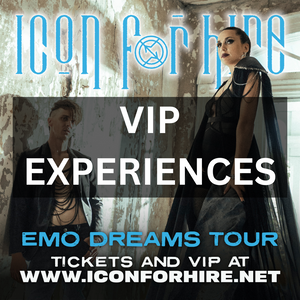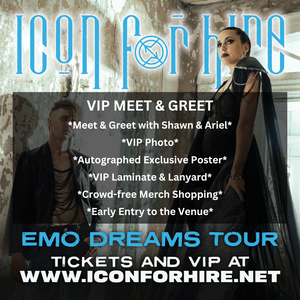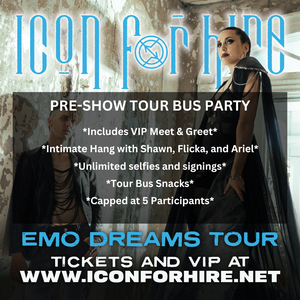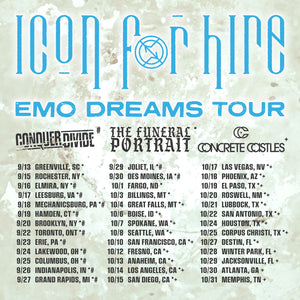 Get your VIP upgrades for the upcoming The Emo Dreams Tour starting September 13, 2023. There are two levels available, General Meet &...
Learn more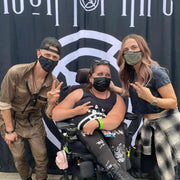 "Last night was a night I will never forget. Thank you for letting me share how much your music means to me."
Mellisa Anne
"Had the best night ever meeting my idols!"
V Likens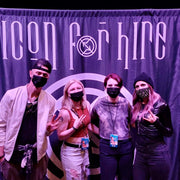 "Couldn't ask for a better concert experience the first time!"
Experience the show as a true VIP!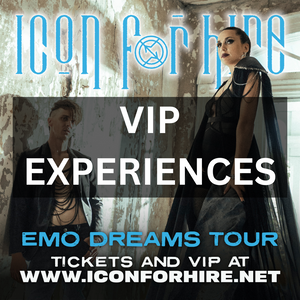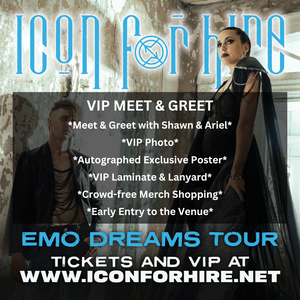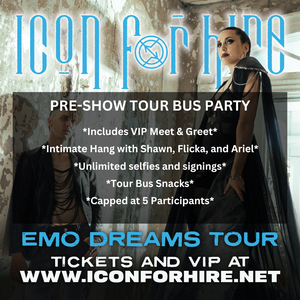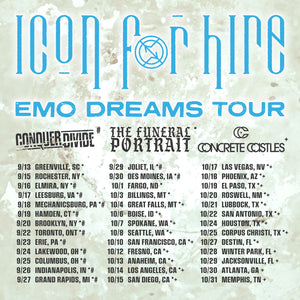 Get your VIP upgrades for the upcoming The Emo Dreams Tour starting September 13, 2023. There are two levels available, General Meet &...
Learn more