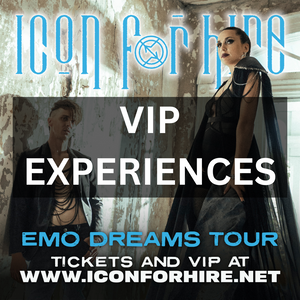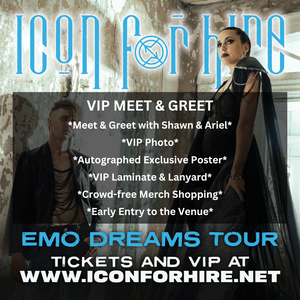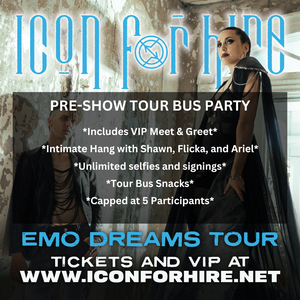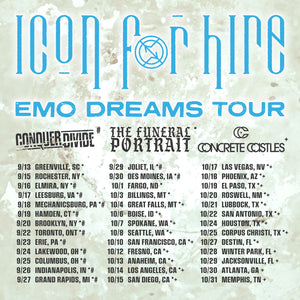 Get your VIP upgrades for the upcoming The Emo Dreams Tour starting September 13, 2023. There are two levels available, General Meet &...
Learn more
Get your favorite merch items now!
get the experience of a lifetime with shawn and ariel!
Share the joy of Icon For Hire with someone you know. An official Icon For Hire gift card will show...
Learn more
Check out our official music videos!