Still Can't Kill Us Acoustic Sessions - CD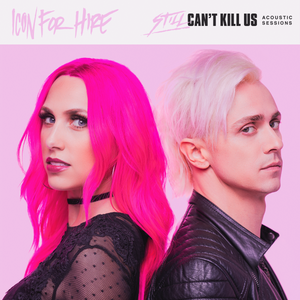 Still Can't Kill Us: Acoustic Sessions features ten powerful, stripped down remakes of some of our (and your!) favorite tracks. After all, we made this project in response to our fans asking for acoustic tracks for years!
We worked tirelessly on this record to make sure every note, every vocal take, was as it should be. What emerged isn't just unplugged tracks, but whole new re-imaginations of the music, melodies, and more. And we made sure to #LETSHAWNSING on as many tracks as possible;) We think you'll be pleasantly surprised!
This one is for you, #ICONARMY!
 Track Listing:
Demons
Get Well II
Happy Hurts
Pulse
Supposed To Be
Bam Bam Pop
Under The Knife
The Magic
War
Too Loud