Acoustic House Show (Emo Dreams Tour Fall 2023)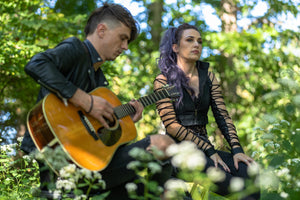 Book Icon For Hire in your backyard (or inside of course)during the Emo Dreams tour! Invite up to 20 of your closest friends for an intimate one of a kind acoustic show experience where you get to pick the set list! Imagine the bragging rights and once in a lifetime memories. We'll also shower you in band merchandise, sign whatever you want, and generally bring this up every time we see you at a show for the rest of your life!
Specific cities/dates available during scheduled Emo Dreams Tour run Fall 2023, please select the city/date that works for you and we'll reach out to make arrangements!
Split your purchase into installments at checkout using ShopPay Installments!